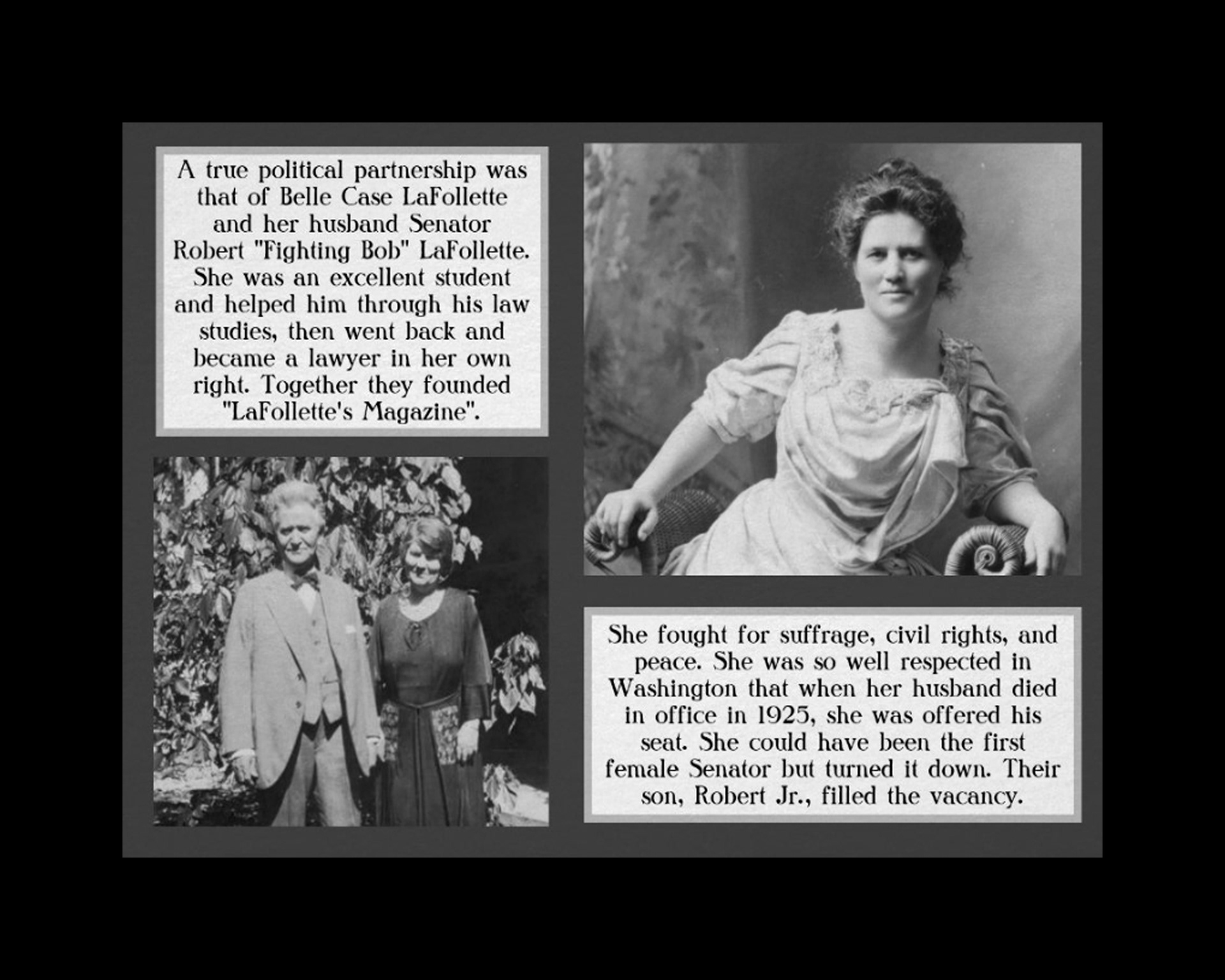 While Belle Case LaFollette is often best remembered as the supportive wife of Senator Robert "Fighting Bob" Follette and co-editor of "La Follette's Magazine", she was much more influential than that. In her 1931 obituary the New York Times declared that she was "probably the least known yet most influential of all American women who have had to do with public affairs in this country."
Belle Case was born in Wisconsin in 1859. She was an excellent student. At University of Wisconsin, she helped her future husband pass his classes and won the Lewis Award for best senior oration. Her deep friendship with Bob developed into love based on mutual respect. When they were married in 1881, they chose to omit the word "obey" from their vows.
In 1885 she returned to school and became the first female law school graduate in Wisconsin. She was an active suffragist and promoted progressive ideas in "La Follette's Magazine" (which would later be called "The Progressive"). In 1914 she gave a speech at the YMCA denouncing segregation. She was one of the founders of the Woman's Peace Party (1915) and active in the Woman's Commitment for World Disarmament and helped establish the Council for the Prevention of War (1921).  
When her husband ran for Congress, Senate, and even President, she wrote his speeches and organized his campaign. When her husband died in office in 1925, she was offered the chance to take his seat in the Senate and thus could have been the first female Senator, but she declined. Her son, Robert LaFollette Jr. took the seat and finished the term.