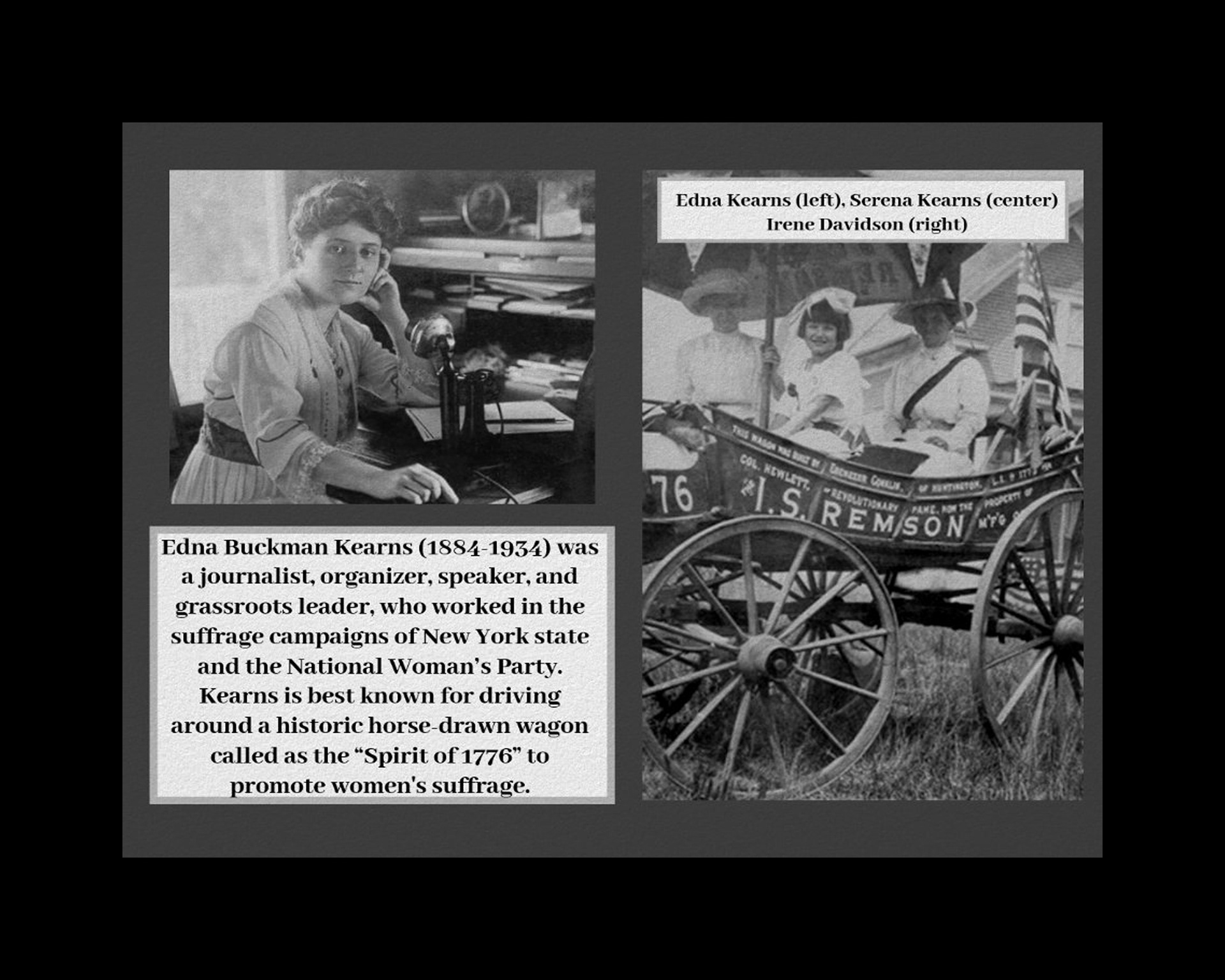 Edna Buckman Kearns (1884-1934) was born in Philadelphia and raised as a Quaker (properly known as the "Religious Society of Friends"). She and her husband moved to New York. She became involved in the suffrage movement in both New York City and Long Island as well as defending the Quaker religion against cultural appropriation and misconceptions. (The image of the Quaker, known for honesty and integrity in business, was capitalized by marketers. Quaker Oats was not founded by Quakers and was never endorsed by the religion itself.)
Kearns was a journalist, organizer, speaker, and grassroots leader, who was active in the suffrage campaigns of New York state and Alice Paul's National Woman's Party. Kearns is best known for driving around a historic horse-drawn wagon known as the "Spirit of 1776". Kearns and her passengers often wore colonial costumes evoking the patriotic ideals of rebellion against an unfair political system. Banners were hung off the side of the wagon with statements such as "If taxation without representation was tyranny in 1776, why not in 1913?"  The wagon is currently part of the permanent collection of the New York State Museum. 
Her granddaughter, Marguerite Kearns, runs the website www.suffragewagon.org and has a myriad of information about Edna Buckman Kearns,  the suffrage movement, and lots of suffrage resources.