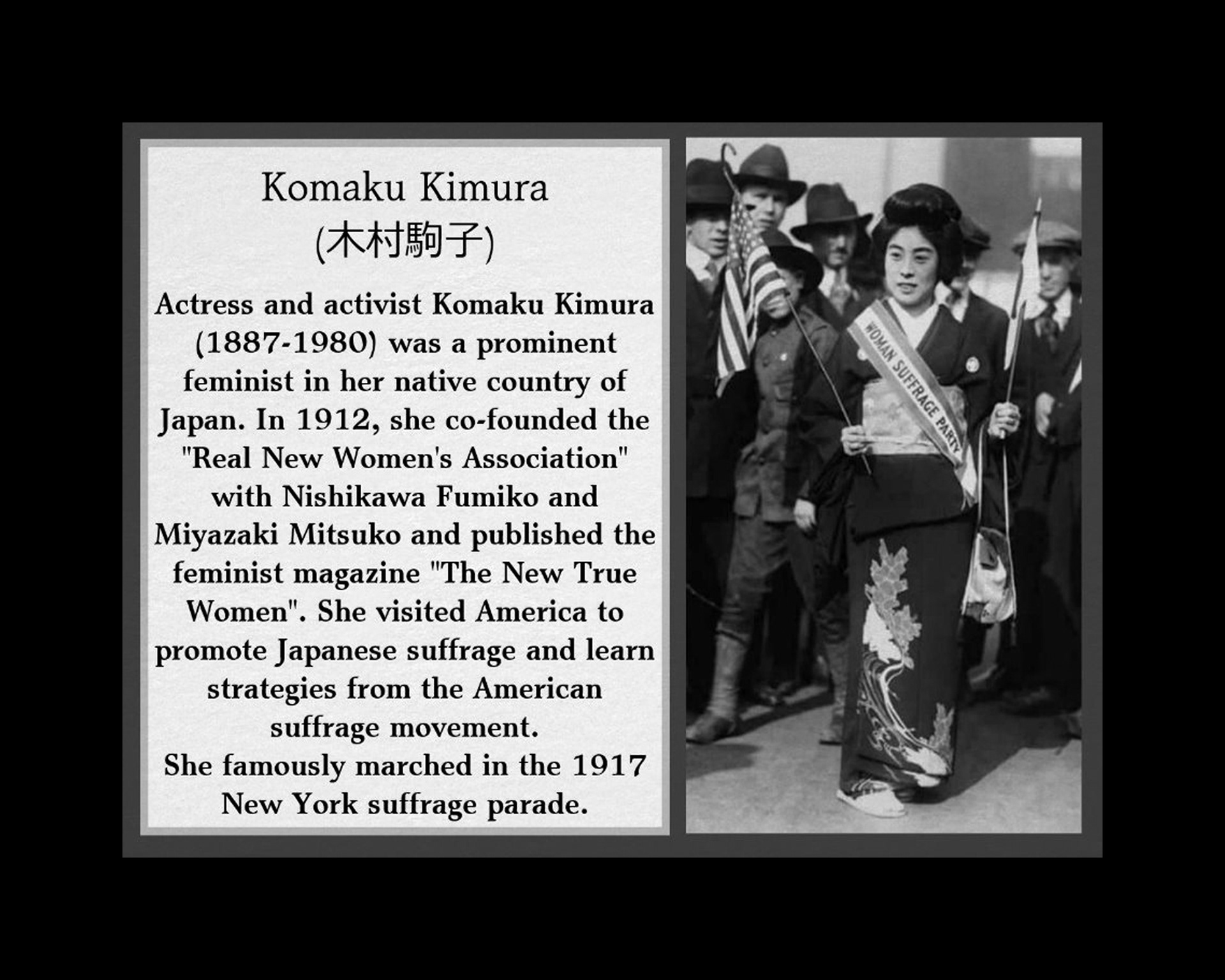 Born in Japan in 1887, Komaku Kimura was an actress from the age of 4. At 14, she ran away from an arranged marriage and became a dancer, which was considered a very scandalous profession for a proper woman but allowed her to support herself. She went on to become a highly successful actress, activist, and independently-minded woman at a time when there wasn't even a word for suffrage in the Japanese language. She had a repertoire of over 500 plays including many Shakespearean roles and managed the Tokiwaza and Kimura Komaku Theaters in Tokyo. 
In 1912, Komako Kimura, Nishikawa Fumiko and Miyazaki Mitsuko founded the "Real New Women's Association" They also published a magazine "The New True Women" which was a slight dig at other Japanese feminist literature magazine known as "Seito" or  "Blue Stocking" published by Noe Ito and Raicho Hiratsuka from 1911-16 and used the term "new women" (shin-fujin) as a rally cry for Japanese women to fight for their rights.
In 1917 Kimura came to the United States with her husband and young son to improve her English and to learn tactics from the American suffrage movement. She was famously photographed at the 1917 New York Suffrage Parade holding both an American and Japanese flag.