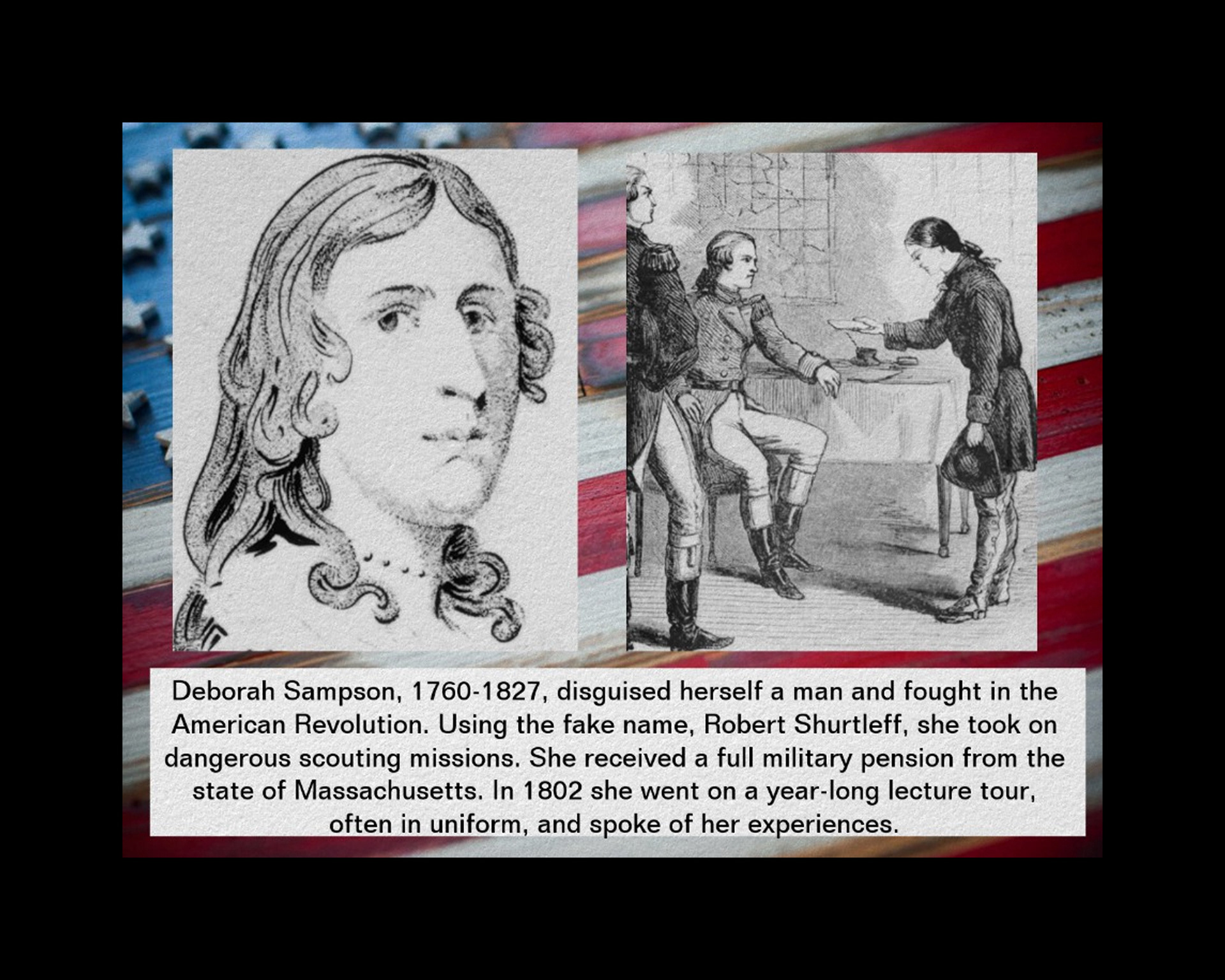 Deborah Sampson (1760-1827) disguised herself as a man and fought in the American Revolution. She was the first documented woman to have been in Revolution as a soldier and even earned a full military pension.
At 10 years old, Sampson became an indentured servant due to her family's financial hardships. When she was 18 she was supporting herself as a teacher and a weaver. In 1782 she dressed in men's clothing and used the false name of Robert Shurtleff to join the Revolutionary War.  Under the command of Captain George Webb, she took on the dangerous job of scout. For the next two years she served as well as any man; she dug trenches, led a raid on a Tory house that captured 15 men, experienced siege under cannon fire, and was occasionally wounded. She managed to keep her true sex hidden even during woundings until she became sick with a fever, lost conciousness and was taken to a hospital in Philadelphia. 
In 1783, she received an honorable discharge. She eventually became a farmer's wife and had three children but her life story continued to fascinate people. In 1787 Herman Mann wrote her biography, "The Female Review: or, Memoirs of an American Young Lady".
In 1802 she went on a year-long lecture tour about her experiences often wearing full military regalia. Like many revolutionary soldiers, she had to petition Congress for her pension and it took until 1804 when Paul Revere himself wrote a letter to Congressman William Eustis.
In 1982, the state of Massachusetts declared May 23 to be "Deborah Sampson Day"