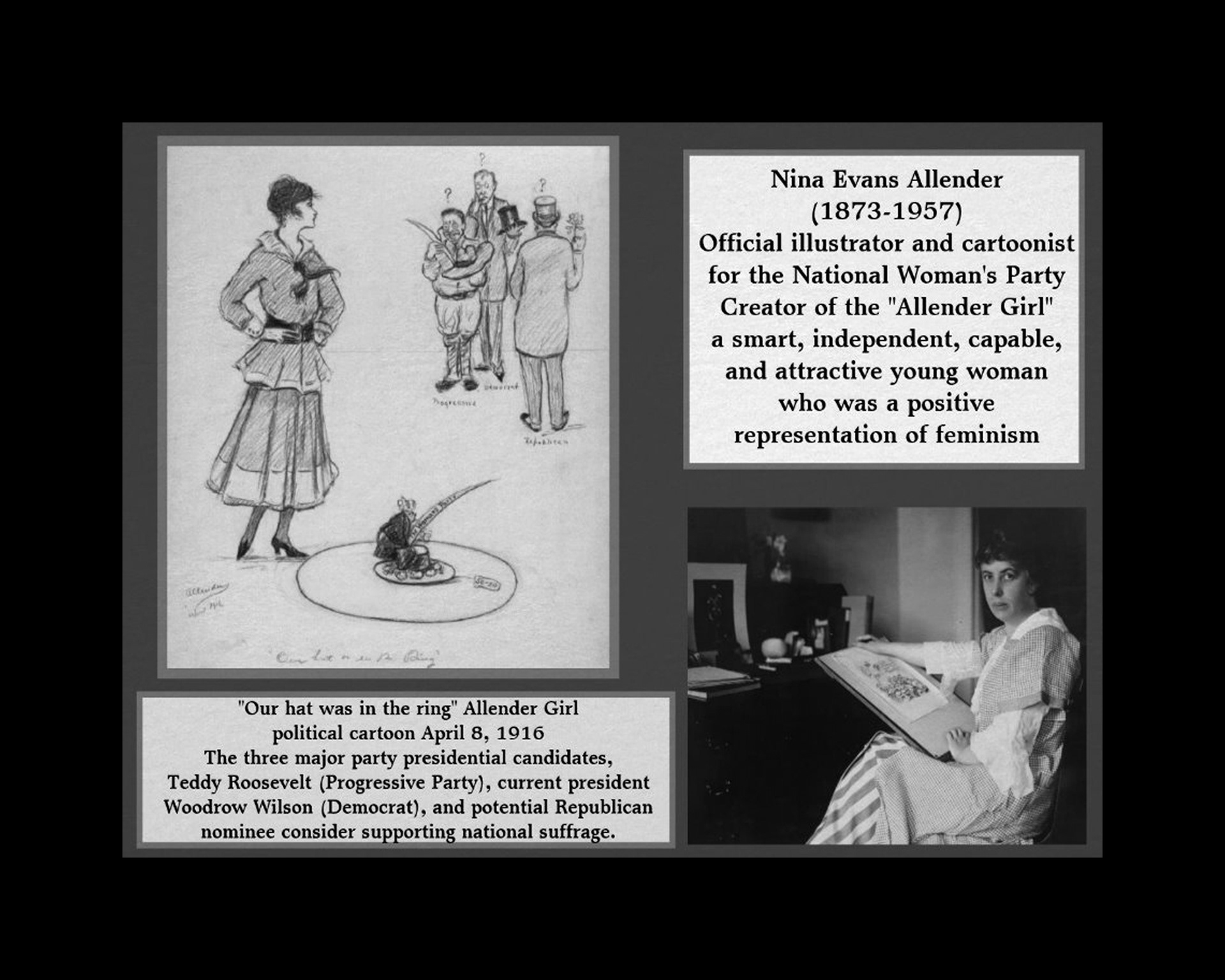 ​​​​​​​
Nina Evans Allender (1872-1957) was a formally trained artist who was working at the Treasury Department after her husband,Charles Allender, abandoned her. She met Alice Paul when Paul was asking for donations and volunteers for suffrage. She joined the Congressional Union for Women's Suffrage which later became the National Woman's Party. At Alice Paul's request, Allender became the group's propagandist and cartoonist. 
Allender considered herself more a painter than cartoonist but her elegant pencil style created iconic illustrations for the suffrage movement. Her drawings were published in "The Suffragist" and the "Equal Rights" journals and often featured an aspirational role model, the "Allender Girl." This image was in sharp contrast to typical negative depictions of suffragists and represented a new generation of women who were smart, strong, independent, young and stylish.
After the success of the 19th Amendment, she continued to work for passage of the Equal Rights Amendment and was on the board of the National Woman's Party until 1946. Despite being one of the most important political cartoonists of the century, Allenders work sat in an unlabeled box in a closet at the National Woman's Party Headquarters until it was rediscovered in 2001.