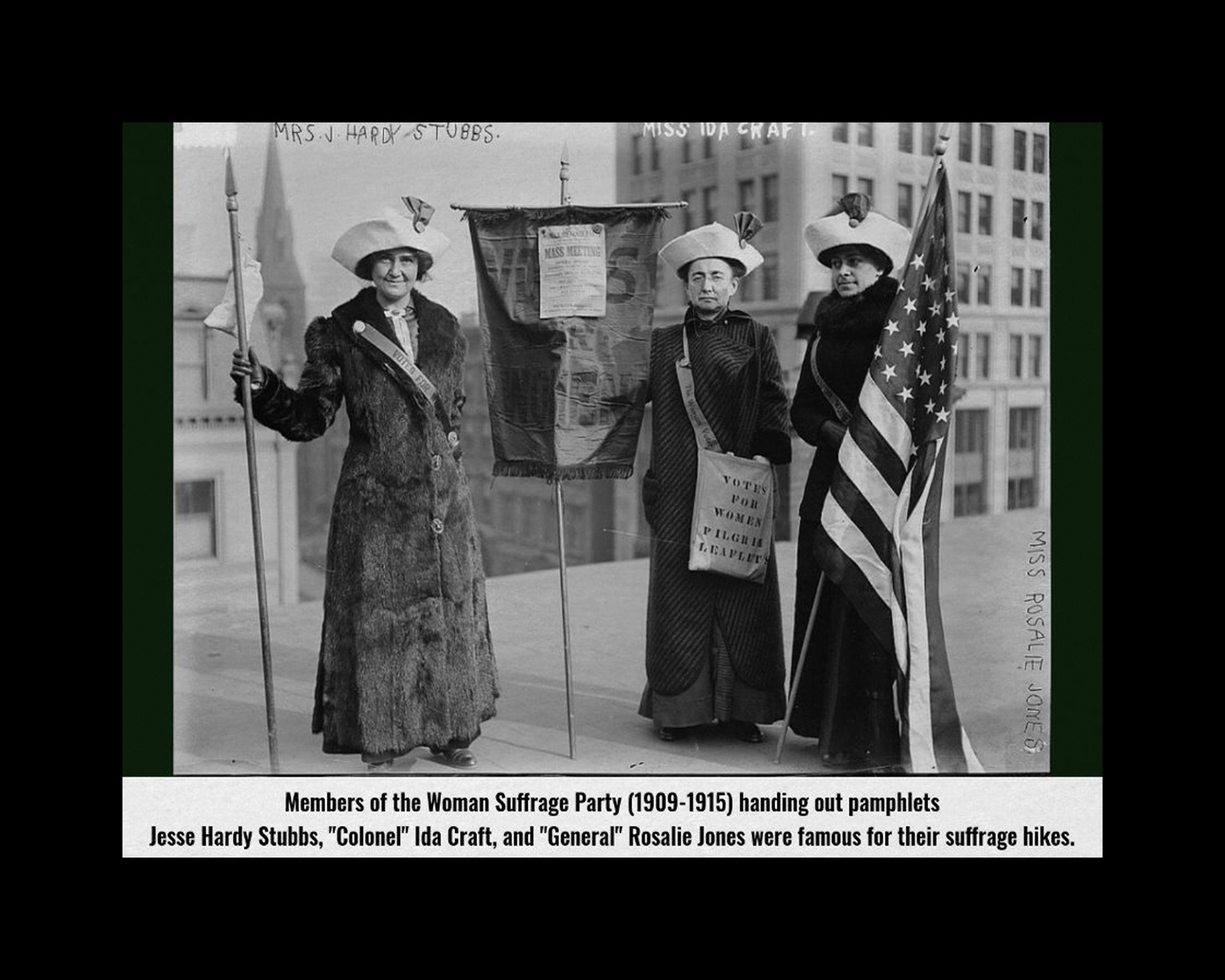 On October 30, 1909, there was a "Convention for Disenfranchised Women" held in Carnegie Hall. It was the first ever official suffrage convention held within New York City and was quite the event to attend. It was well-planned, had vibrant speakers, and brought together many of the grassroots suffrage groups into one space. Maud Nathan (Mrs. Frederick P. Nathan) was a speaker and so was Carrie Chapman Catt but the main speaker who read the meetings main platform was newcomer, Katherine Duer MacKay (Mrs. Clarence MacKay) a wealthy socialite and founder of the Equal Enfranchise Society. 
Three main resolutions came out of the meeting. First, that "women should be put upon terms of equality with men in the privilege of the ballot". Second, that the state charter be amended so that one third of the Board of Education should be women, and that at least three women be on the Board of Bellevue and Allied Hospitals. Third, that women teachers be paid the same as male teachers. All resolutions were passed with resounding applause.
Whenever people asked Catt how long it would take before women got the vote, she squarely put it back on how hard women were willing to get out and work for it. At this meeting, Catt emphasised this sentiment with a decisive call to action by saying, "There are hundreds of thousands who believe in women's suffrage but instead of getting out and working for it they want to let others work for them. What you want to do is tackle the politicians in your district." 
On October 31, 1909, Catt founded the Woman Suffrage Party (WSP) which became the core of the Empire State Campaign Committee that pushed for full suffrage in New York. Called a "petticoat boss" by the newspapers, Catt went to work tackling the politicians and teaching others how to do it too.
The WSP only existed from 1909-1915 and was disbanded after the New York state suffrage amendment failed, but during its operation, it was a vital galvanising force for women in New York and set an example of what could be done by uniting smaller groups. Upon the disbanding of the WSP, Catt returned as president of NAWSA (Episode 38) until it too was dissolved after the passage of the 19th Amendment.
#SuffragetteCity100 #SufferingForSuffrage
The entire Women Suffrage Party mission statement pamphlet is available here