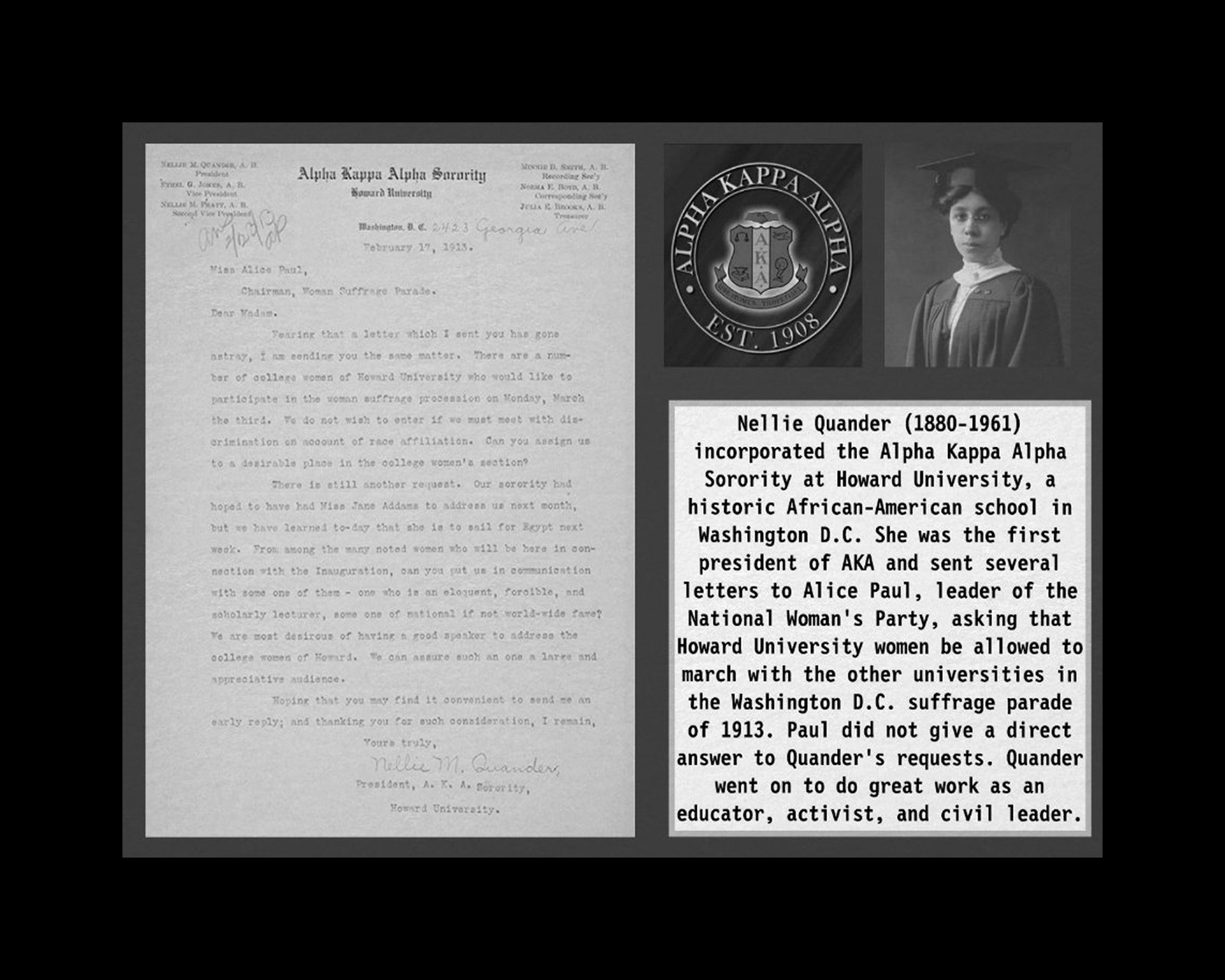 Nellie Quander (1880-1961)
Born into one of the oldest and well-documented free black families in America, Nellie May Quander was a life-long advocate for civil rights, women's rights, social reform,  and education. 
While continuing to work as a public school teacher, Quander enrolled at Howard University in 1910 at the age of 30. She joined the newly formed Alpha Kappa Alpha sorority. (AKA is one of the Divine 9: the first 5 African-American fraternities and 4 African-American sororities) She helped incorporate the sorority so that it could be nationally recognized and have chapters at other universities and served as president. She graduated magna cum laude with a BA in history, economics, and political science. She went on to earn a Masters at Columbia University, Washington D.C. extension. She also earned a social work degree from New York University and a diploma from University of Uppsala, Sweden. She was an active board member of the YWCA and devoted her life to helping her community. 
When the 1913 Washington D.C. suffrage parade was being planned, Quander wrote several letters to Alice Paul requesting that the African-American women of Howard University be allowed to march with their white peers. Paul did not answer the letters.