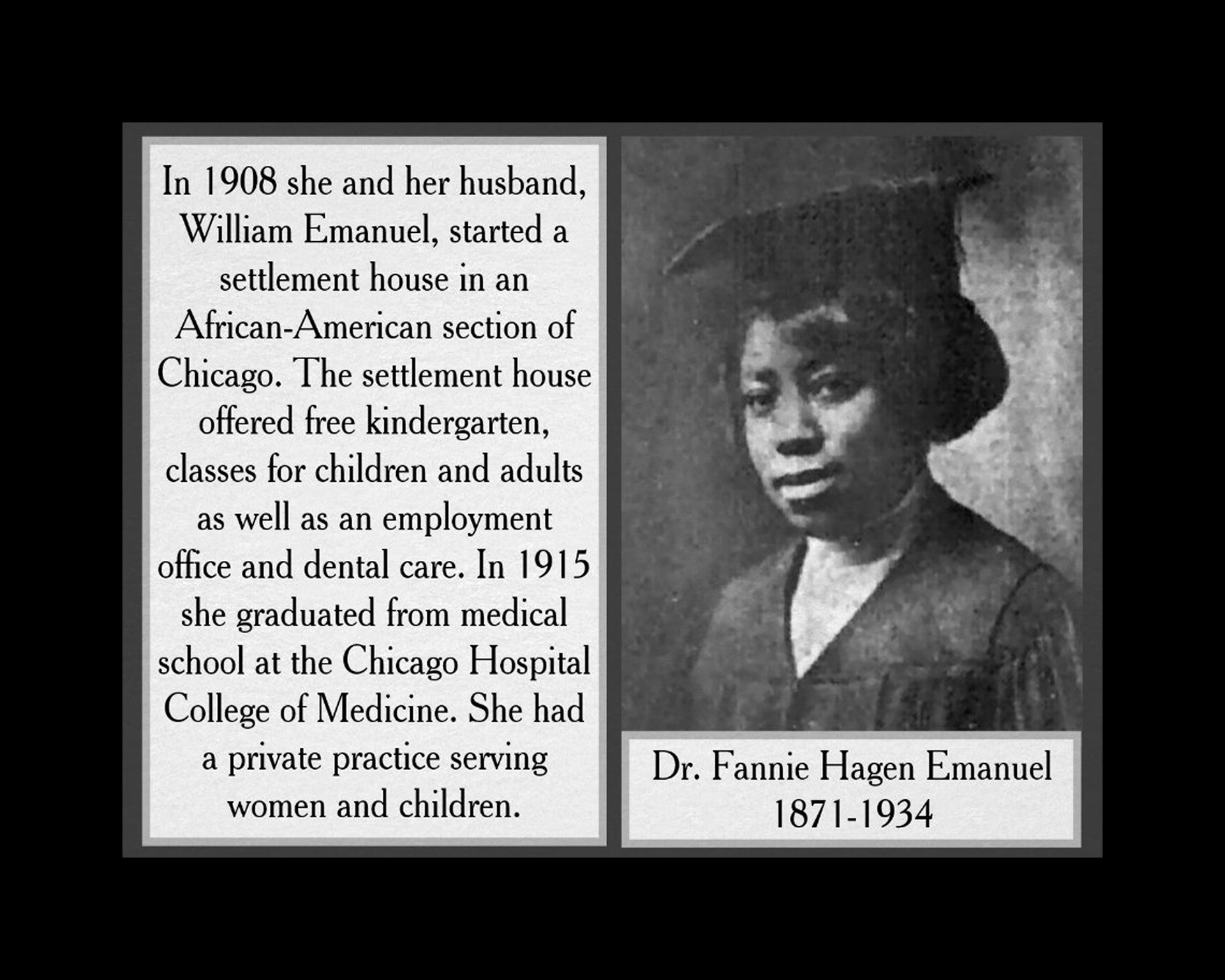 In 1908, Fannie Hagen Emanuel (1871-1934) and her husband William Emanuel opened a settlement house in a predominantly African-American neighborhood of Chicago. It served the community by offering free kindergarten, classes for children and adults, an employment office and dental care. The house closed in 1912.  
In 1911, Fannie Emanuel attended medical school at Chicago Hospital College of Medicine (now Chicago School of Medicine at Rosalind College). She graduated in 1915 with a full medical degree making her one of the first African-American female physicians in Illinois. She opened a private practice serving women and children.
Emanuel was also active in many women's clubs including the Women's Aid of Old Folks Home, Delta Sigma Theta sorority, and Alpha Suffrage Club. She took over as president of the Alpha Suffrage Club in 1917. She was also on the Board of Director for the Phyliss Wheatley Home for Girls and the president of the African-American branch of the YMCA.