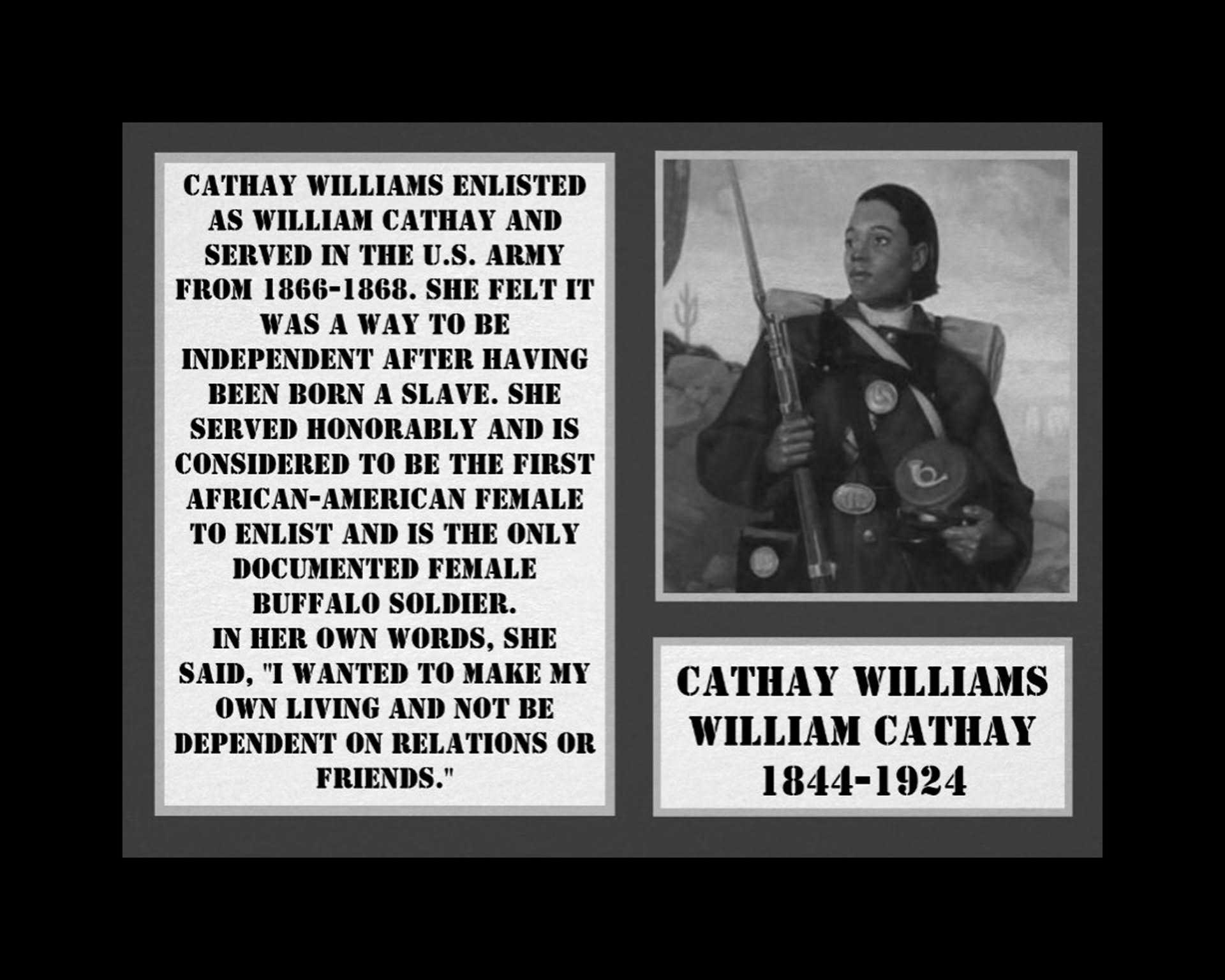 #MCM #WCW William Cathay/Cathay Williams 1842-1893  
She was born to a free father and an enslaved mother in Missouri and served as a household slave near Jackson City. Even though the Union (Northern) forces occupied the city during the Civil War, captured slaves had to work for the occupying forces. Williams served as a cook and a washer woman for an infantry unit.  
After the war and emancipation, she decided to enlist in 1866 by disguising herself as a man and changing her name to William Cathay. She signed on for a 3 year engagement and managed to pass the rudimentary medical examine which was obviously not very thorough. She served for two years before being discovered to be a woman while being treated at a hospital. She was honorably discharged, but managed to join a new all-black unit being formed.  She worked as a cook as part of the famous Buffalo Soldiers military units in the West. Afterwards, she moved to Colorado and found work as a seamstress.
In 1876, a reported interviewed her and published her story in the "St. Louis Daily Times." 
It is estimated that over 400 women disguised themselves as men to serve in the Civil War. Cathay Williams is the only documented African-American to do so. She is considered the first African-American woman to serve in the U.S. Army.